Banner Image Taken at Rothbury Traditional Music Festival 2015 - courtesy of Fiona Bainbridge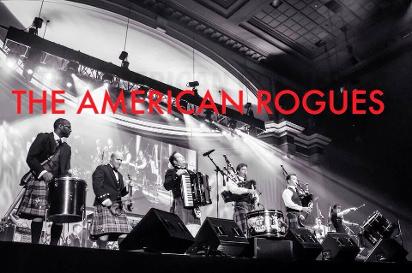 Voted No.1 out of 63 Celtic Bands from around the world the AMERICAN ROGUES have performed for over 1 million people. 9 albums; 7 combined World Championships; shows in Japan, Italy, Spain, Guam; 2 incredible appearances with the U.S. Air Force Orchestra.
The American Rogues have kindly allowed Rothbury Highland Pipe Band to use their version of the 'Gael' on a recent video showing our trip to Alwinton Show.