Welcome to the home of
Rothbury Highland Pipe Band
We created this website to raise awareness and build interest in the Pipe Band
Below is a group photo of the current band members
{ pictured outside the Jubilee Hall }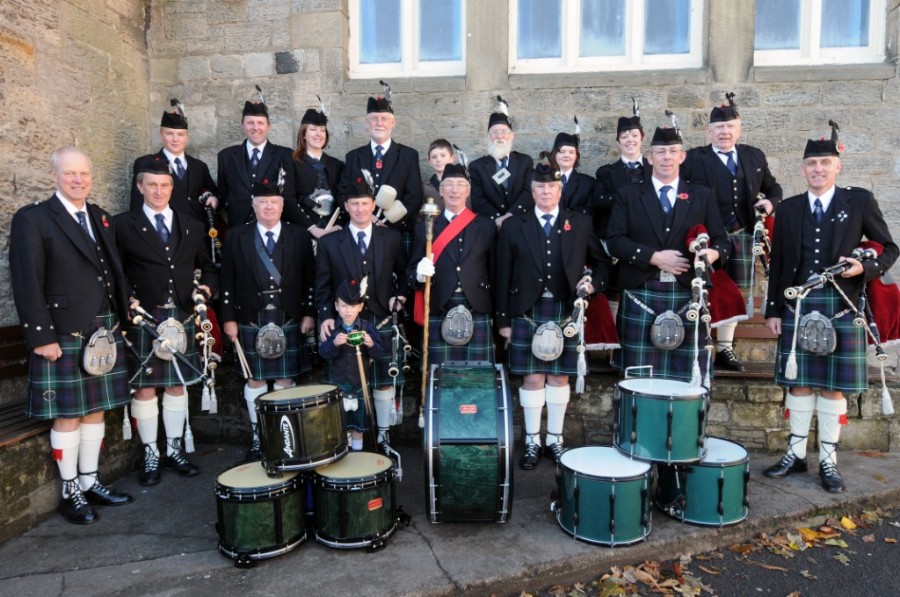 Rothbury Pipe Band - early days!!

The Pipe band was formed in 1920 but Rothbury folk, as can be seen from the old photos below, have a history of music, and the village has enjoyed singing, dancing and playing instruments for a very long time.

Rothbury Brass Band

Music is in the blood of local folk and the Pipe band was a natural progression from the old Rothbury Brass Band.
Rothbury Highland Pipe Band & Friends
(photo shoot after the II World Tour of Coquetdale)

New Years Day (a while ago) - but traditions die hard!!
Rothbury Highland Pipe Band
(leading the Carnival to the show ground on the Haugh)

Rothbury Highland Pipe Band
(this photo is a progression of the photo on the left and we are enjoying the day and each other - it's what it's all about)
Rothbury Highland Pipe Band
Alwinton Show Day 2009 - Band joined by friends from City of Newcastle and Neilston Pipe Bands.

Rothbury Prize Choir & Band circa 1910
Maypole Dancers outside the old Boys School

Rothbury Prize Choir outside the Newcastle Inn
(now the Newcastle House Hotel)
Rothbury Highland Pipe Band has supported many local events over the years
below they are seen at the 'Cottage in the Park', Cragside